In November last year, Malaysia's longest running creative festival, Urbanscapes, curated nine days of fun around the city of Kuala Lumpur. These were special times as the festival brought together communities from various fields of music, arts, design, and film to showcase their creative talents. Lucky for us, we got the chance to interview a few of the artists who took part in Urbanscapes.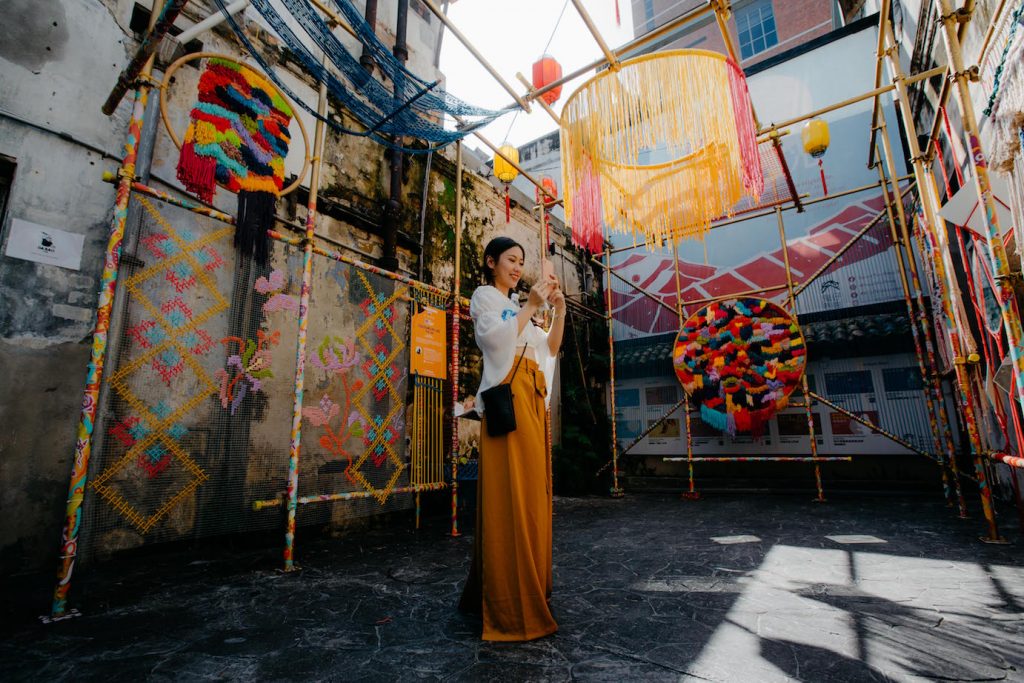 Condimentstrings
Established in 2016, Condimentstrings is a design studio with a focus on macrame art. Hanisah is the studio's macrame artist and Syahmi, the architectural designer.
Q: What made you dwell into macrame over other types of craft?
A: Since I was a child I had been exposed to string art thanks to my grandmother. In high school, I tried making friendship bracelets for my close friends and during travels, I'm usually attracted to string bracelets, dreamcatchers, and things made from string art. When I was preparing for my wedding, I was looking for string art ideas and inspirations to include in my big day. That was when I came across macrame and fell in love with it. I started doing it full-time after I was pregnant with my firstborn.
Q: Other than creating a lively and celebratory environment, what was the main takeaway of your installation?
A: The name of the installation is B-Loom. The ideas were derived from an apparatus that is used to do weaving, called "loom". The exhibition was designed around string art so it could get more exposure in the public eye. We exhibited several types of string work using colourful cotton strings, and different fabrics and textiles.
Fritilldea
As a self-taught artist, Fritilldea first begins to draw with an avid fixation on an object or a character and he would repeatedly draw the same thing until he got sick of it.
Q: How do you normally start a mural? Do you plan the visual systematically or let your imagination run free?
A: For Urbanscapes 2019, I had to plan out the visual because this was my first time painting a mural on the floor. So, yes, it was systematically planned.
Q: Was there a specific theme or message that you presented at Urbanscapes?
A: The theme of the mural is "Balance/Keseimbangan". The floor mural had elements of nature and animals, and it was supposed to let walk the people on it. There were also murals on the wall with houses and buildings.
I did it with a purpose to remind ourselves that no matter how modern our lifestyles are today, we still need nature and the natural habitats to make this world a better place for us all. I used a lot of colours in this mural design and I also had the chance to collaborate with a local light artist who helped me put solar light installations so people can come to the alley at night to see my creation. I had so much fun with this project and I was lucky enough to get some help from friends and people who walked by when they saw what I was doing.
Suzy Sulaiman
Trained in architecture and new media art, Suzy works at the intersection of art, architecture, and media technology. She is often commissioned for festivals and events as her artworks tend to engage the public sphere and physical context.
Q: What was your inspiration behind the installation 'Interactive Playpark' that was featured at Urbanscapes?
A: There's actually no concept of "inspiration" behind this version because MAIN-MAIN MEDIA is based on Daiya's Korogaru Pavilion in Japan, which has been in development since 2012. Daiya's research on kids' interaction in public spaces and concepts of rediscovering play are the foundation of this playpark that finally got its debut at Urbanscapes.
Q: How do you think installations play a part in promoting interactions and connection between individuals?
A: MAIN-MAIN MEDIA is an interactive playpark that engages our sense of visual, sound, spatial, tactile, psychomotor, and the relation with various forms of artistic media and people interacting in the public space. It invites the children to enter, immerse, negotiate, and decide how this space and the arts in it would perform.
Andi Ramdani
Andi is a young contemporary public installation artist from Yogyajakarta who has been making waves in the region. Trained as a visual artist and a sculptor, he is intrigued by nature, especially bamboo.
Q: What procedures do you take while working on a new project? Do walk us through your creative process.
A: Usually, the organiser will provide a brief or feedback with any additions or subtraction of items, and then I will re-design the work based on that. Once the organiser approves the design, I will create a master plan/mockup/3D to calculate the distance between the bamboo and the amount of bamboo needed and the type of bamboo to use.
Usually, I work in a team of five to seven people, depending on the size of the installations that will be made. Teamwork is really important in the PERAHU art community as each person specialises in something different.
Prior to the field execution, we will always have a briefing to show the design and mockup to the team, so that it's clear to everyone as to what their responsibilities are.
Q: Despite growing in abundance, we do not see much practical use of bamboo in our daily lives. What initiative the community should take to encourage the use of bamboo?
A: The use of bamboo in everyday life is rare, especially in big cities such as Kuala Lumpur. However, in the creative industry you'd be surprised to know that a lot people use bamboo as bamboo for the city community is seen as something that is unique and sexy. Artwork such as bamboo installation is able to awaken and stimulate a sense of longing with nature especially because we are surrounded by many buildings made of concrete or modern culture.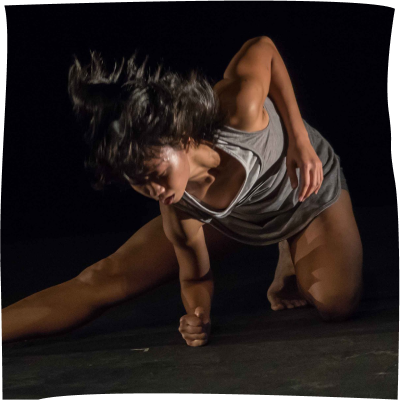 Lee Ren Xin
Ren Xin is an independent dance artist and performance-maker from Malaysia. She studied at the Nanyang Academy of Fine Arts in Singapore and completed her BFA in Dance at Purchase College, New York.
Q: Where do you gain your inspiration and ideas? How do you translate those ideas in your performance/choreography?
A: Similarly to many people, my inspiration comes from the everyday life. But importantly, I think it is the privilege and luxury of time—time to pause, dream, contemplate—that allows room for inspiration. Ideas are everywhere; I think all the ideas in my head are an amalgamation from conversations I had with people and things I see and encounter over time. Ideas sort of move from one to another; they transform, are sometimes forgotten, and then they reappear as if it was a new idea. I hope and I believe that I don't own "my" ideas.
Translating ideas into performance or choreography is a challenge for me. Sometimes, I find it easier to start with an arbitrarily associated element (e.g. a visual, an image, or a material) and task myself to explore that element physically, corporeally, and movement-wise. Then after some exploration, I track what has formed through the process—what turns up, or what the task has caused the initial idea to morph into or become. And then, I take what still makes sense as well as newly emerged possibilities and continue to work on it until I arrive at more clarity and/or the creation finds its way to appear.
Q: Other than the movements of the performer, what are the essential elements of performing arts?
A: The total experience: the soundscape (including silence), the visuals, the location context, the other people in the space, the felt denseness of the air, the lighting… And very importantly, time: the journey of how these multiple elements come together to contribute to a total experience, and how that experience or reading shifts over time, as the performance unfolds.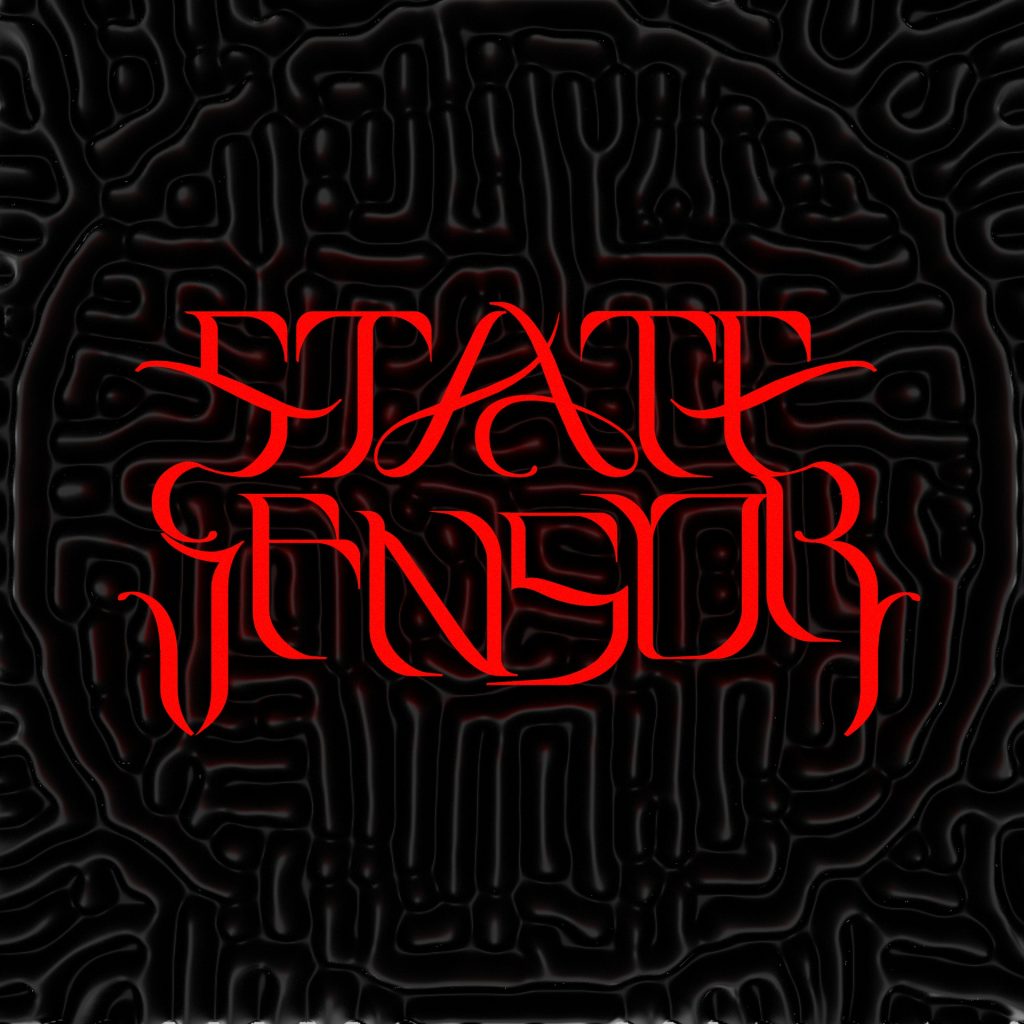 State Sensor
STATE SENSOR consists of Singaporean artists, Brandon Tay and Safuan Johari. Known more for their adventures in electronic media, they are synonymous with architectural projection mapping in Singapore and the duo's works offer a much more holistic approach that takes into full consideration of the experiential factor; from the structural to the sonic.
Q: What current trends are you seeing in installation projects?
A: We see that in terms of digital installations a move away from conventional screen-based works into immersive spaces seems to be popular.
Q: What role does new technology play in your business? How do you catch up with such rapid advancement?
A: Constant thinking with new tools both technological and conceptual is, for us, a key way to initiate investigations into new projects.
---
For more information and updates, visit urbanscapes.com.my.