6th December 2021: For Immediate Release
Taipei, TAIWAN—The winner of 2021 Golden Pin Concept Design Award Special Annual Award has been announced! To encourage talented designers to exercise their creativity, the TDRI collaborated with Farglory Foundation to establish the 2021 Special Annual Award – Farglory Award to celebrate works of innovative concepts in the general architecture field. The winner was announced at the award ceremony of Golden Pin Design Award last Saturday (December 4th) – Taiwanese designer Han-Yu Lai's Stormwater Membrane System was granted this honor with a cash prize of NT$ 200 thousand!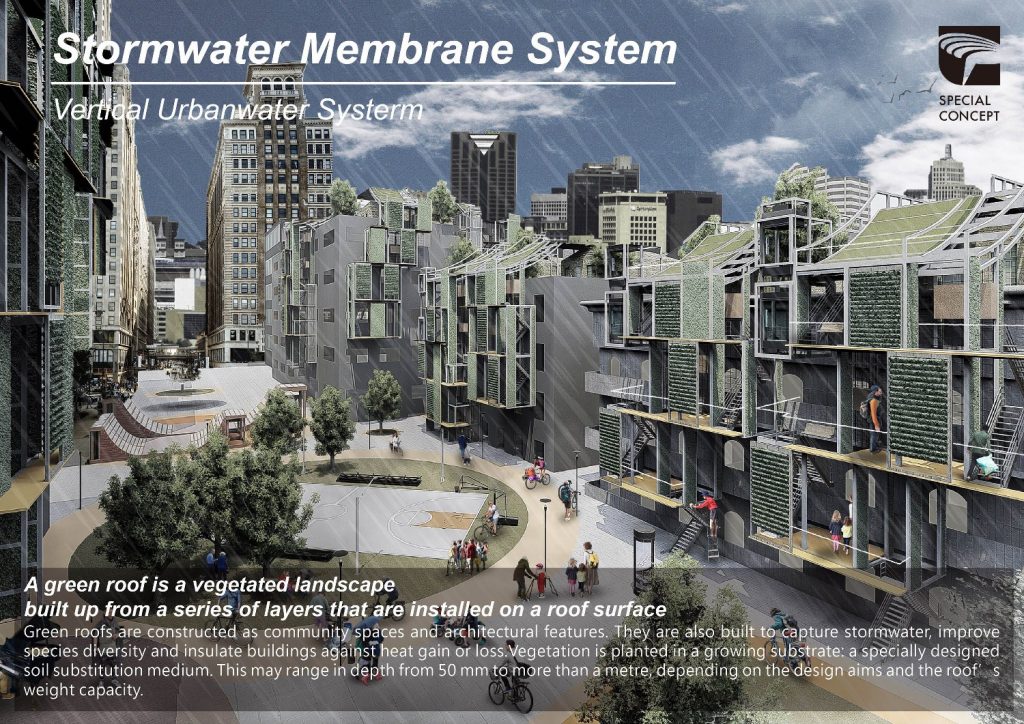 Since its effort to move towards the international stage in 2015, the Golden Pin Concept Design Award has gathered works of innovative design concepts from all over the world, becoming a competition for young designers or teams to showcase their skills and an important platform for spotting creative talents. This year, the Golden Pin Concept Design Award collaborated with Farglory Foundation for the first time to establish the Annual Special Award – Fargloy Award, which is aimed at works applicable to the general architecture field and encourages designers to propose innovative solutions for our living environment from a variety of aspects, including interior design, landscape planning, space/living solutions, smart home, and sustainable city. During the final selection, the judging panel, consisting of experts from both the Golden Pin Concept Design Award and Farglory Group, employed the dimensions of originality, marketability, feasibility, social/environmental impact, and performance of presentation to select outstanding works that exhibit both vision and development potential.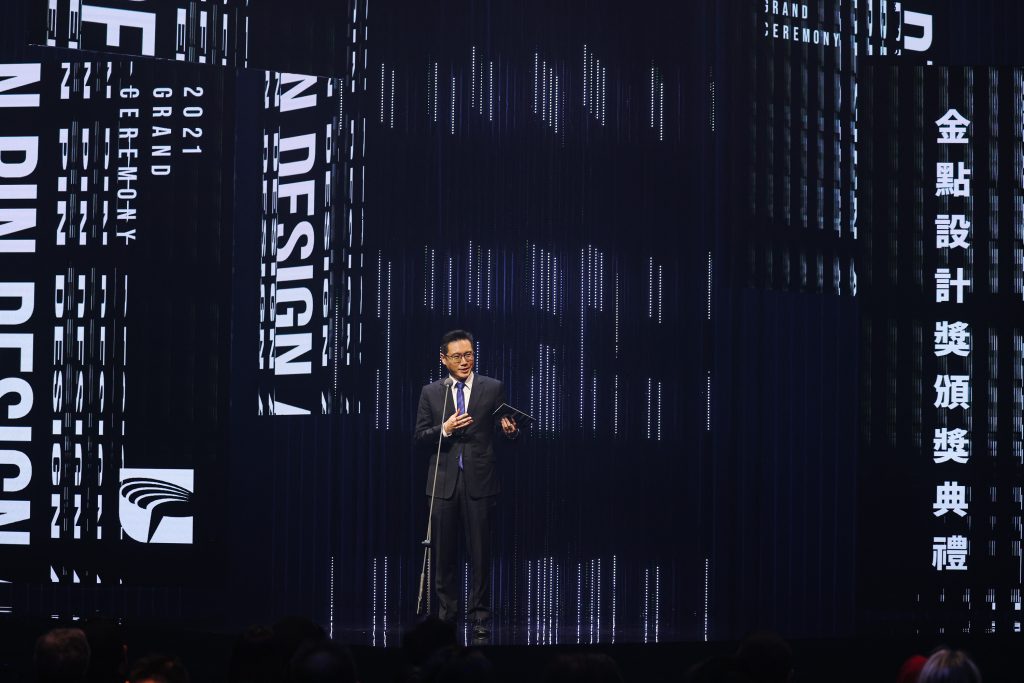 The winner of this year's Award was Taiwanese designer Han-Yu Lai's Stormwater Membrane System, which proposed an architecturally integrated water-cycle system as a solution to urban rainwater disposal and runoff pollution. In such a system, the water collection facilities on building facades are utilized to increase the amount of collected rainwater. The water is then purified by filtration and drainage systems and stored for domestic use or for watering plants, thereby improving the efficiency of water usage and mitigating the issue of runoff pollution caused by inadequate drainage in the city. Stormwater Membrane System not only passed the secondary selection and won the Golden Pin Concept Design Award, but its innovative ideas allowed it to stand out from the other works during the final selection, as a result winning this year's Farglory Award.
Japanese master designer Taku Sato, one of the judges for the final selection, expressed that an important issue for the 21st-century world is to improve the efficiency of water usage. As an experienced exhibiter of topics related to water resources, he was impressed by the innovative idea of Stormwater Membrane System and is looking forward to the designer's concrete solutions for urban water usage after the research in various aspects is further enhanced. Another judge Liza Chong, CEO of The Index Project based in Denmark, also praised this work's aspiration to transform rainwater into usable water resources and held a positive attitude towards its applicability.
Besides authorization to use the mark of the Golden Pin Concept Design Award Annual Special Award, the winner of the Faglory Award will also receive a cash prize of NT$ 200 thousand. Jacky Yang, CEO of Farglory Foundation, expressed that "Net zero and climate risk have always been a long-term concern of Farglory Foundation. We hope that architecture can become the driving force of urban sustainability, so we would like to discover such environmentally friendly conceptual design work in this competition." Accordingly, the aim of the Farglory Award is to offer encouragement to Taiwanese talents in fields related to architecture and space design and to provide support for new designers to realize their creativity. Yang also noted that in light of "sponge city" being a highly discussed idea in the architecture field around the globe in recent years, Lai's —the designer of Stormwater Membrane System, extension of the concept into a bold, brilliant idea for urban water reuse was both original and worth complementing, and also in line with the foundation's spirit of promoting environmental sustainability.
A total of 4,965 entries from 25 countries/regions competed for the 2021 Golden Pin Concept Design Award. After intense competition, Ento.edu, Inflatable Stretcher, and The mark of Emi stood out from among the other entries to win the highest honor – Best Design Award, while Stormwater Membrane System was granted the Farglory Award. The Golden Pin Concept Design Award will continue to discover outstanding innovative concept design and is scheduled to be open for application in March 2022. Please stay tuned to updates on our official website and social media to seize the great opportunity for your work to be seen!
---
About the Golden Pin Design Award Group
The annual Golden Pin Design Award is the longest-running international design award that celebrates products or projects expressly created for Chinese-speaking communities, offering entrants an unprecedented opportunity to prove their prowess in the world's largest market.
The Golden Pin Design Award Group is executed by the Taiwan Design Research Institute and organized by the Industrial Development Bureau, Ministry of Economic Affairs. The Ministry of Economic Affairs acts in an advisory capacity.
For the latest news on the Golden Pin Design Award, visit:
Official Website: Goldenpin.org.tw
Facebook: GoldenPinDesign
Instagram: GoldenPinDesign
YouTube: GoldenPinDesign
Weibo: GoldenPinDesign
WeChat: 金点设计奖
International Media Enquiries
Golden Pin Design Award Team
Taiwan Design Research Institute (TDRI)
Wendy Wen, Press Coordinator
press.gpaward@tdri.org.tw