7th October 2021: For Immediate Release
Taipei, TAIWAN —The judging of the final selection for the 2021 Golden Pin Design Award and Golden Pin Concept Design Award and was completed in mid-September. 115 entries were nominated for the Golden Pin Design Award's Best Design, and seven entries for the Golden Pin Concept Design Award's Best Design. Entries from Taiwan, China, Hong Kong, Japan, Thailand, Singapore, Indonesia, Malaysia, Poland, Germany, the United States, and India will all be competing for the top honor at the award ceremony in Taipei on December 4.
Moreover, this year, the Golden Pin Design Award will also give out its Special Annual Award to commend outstanding entries in the fields of social design and circular design. Meanwhile, the Golden Pin Concept Design Award is collaborating with Taiwan's Farglory Foundation for the first time by encouraging innovative conceptual design in the field of architecture with the Special Annual Award — Farglory Award, which will honor the winner with a cash prize of NT$ 200,000 to support the designer's further design endeavors. The annual awards winners will also be announced at the award ceremony.
Golden Pin Design Award 2021
Due to the ongoing global pandemic, the final selection for this year's Golden Pin Design Award was conducted online on September 13. Fifteen judges of various design backgrounds from around the world came together online to select 115 finalists out of the 627 entries awarded with the Golden Pin Design Mark. The 115 finalists include 61 entries from Taiwan, 32 from China, six from Japan, five from Thailand, four from Hong Kong, and two from Singapore, as well as designs from Indonesia, Malaysia, Poland, Germany and the US.
Judges such as Danish design advocacy organization The Index Project's CEO Liza Chong, and founder Francine Houben of renowned international architectural firm Mecanoo were all amazed by the diversity and quality of the participating designs. The judges were even happier to find that many of the designers had actively responded to contemporary challenges, such as achieving the goal of sustainable development through design and making breakthrough innovations in a sophisticated manner.
The Highlights of the Finalists for the Best Design
1. Magneto Dual Screen Laptop
Category: Product Design
Country/region: Taiwan
Applicant Company: PEGATRON Corporation (Taiwan)
Design Company: PEGA DESIGN (Taiwan)
The Magneto Dual Screen Laptop has a unique magnetic sliding cover design for its keyboard that complements its bezel-less dual touchpad screens. Users can easily switch between multiple modes such as the multitasking interface, video editing, or using it as a tablet to read or take notes, for a more efficient laptop experience.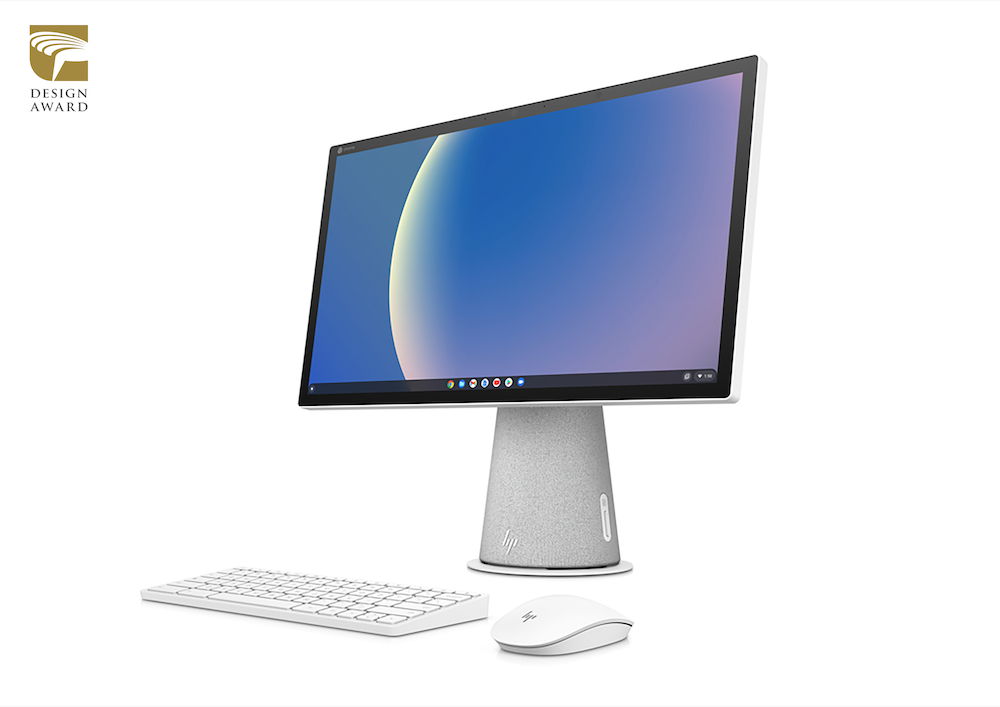 2. HP Chromebase 21.5 inch All-in-One Desktop
Category: Product Design
Country/region: U.S.
Applicant Company: HP Inc. (U.S.)
Design Company: HP Design (Taiwan)
The HP Chromebase 21.5 inch All-in-One Desktop is an easy-to-use, all-in-one desktop computer. Features such as intelligent voice recognition, a rotating screen, and split screen mode make the device versatile and user-friendly. Furthermore, the fabric that wraps the conical pedestal is made entirely of recycled plastic water bottles from Taiwan, giving new value to what was originally waste.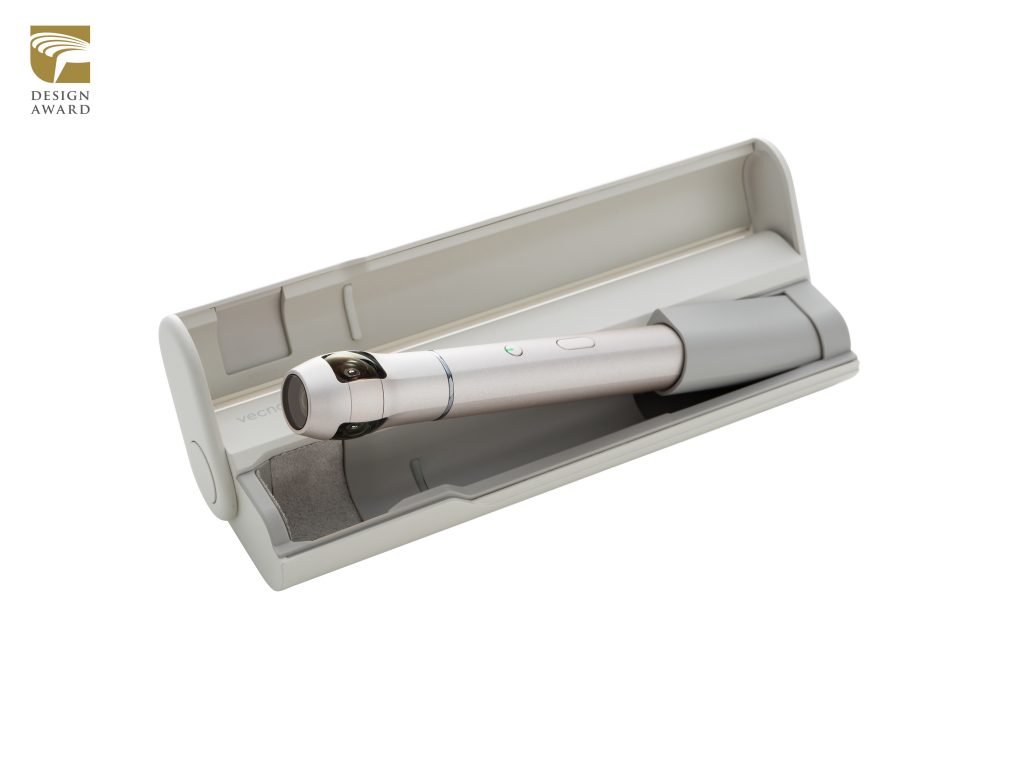 3. IQUI
Category: Product Design
Country/region: Japan
Applicant Company: Vecnos Inc. (Japan)
Design Company: Ricoh Company, Ltd. (Japan)
IQUI, designed by Japanese group RICOH's newly established subsidiary Vecnos, is an innovative 360-degree panoramic camera with a quad-lens optical system. By targeting the more casual users than the tech-savvy, it aims to fully expand its consumer market with a light and portable camera in a sleek and sophisticated design.
Made possible by a revolutionary four-lens optical system, the slim pen-shaped design fits smartly into a pouch together with all the essential accessories. Shooting is made simple by minimizing the number of buttons so that the camera does not feel like a complicated gadget. 360 degree images that were shot are sent automatically to the smartphone, where an editing function with an original algorithm can be used to add motion and other effects to turn the images into a movie clip.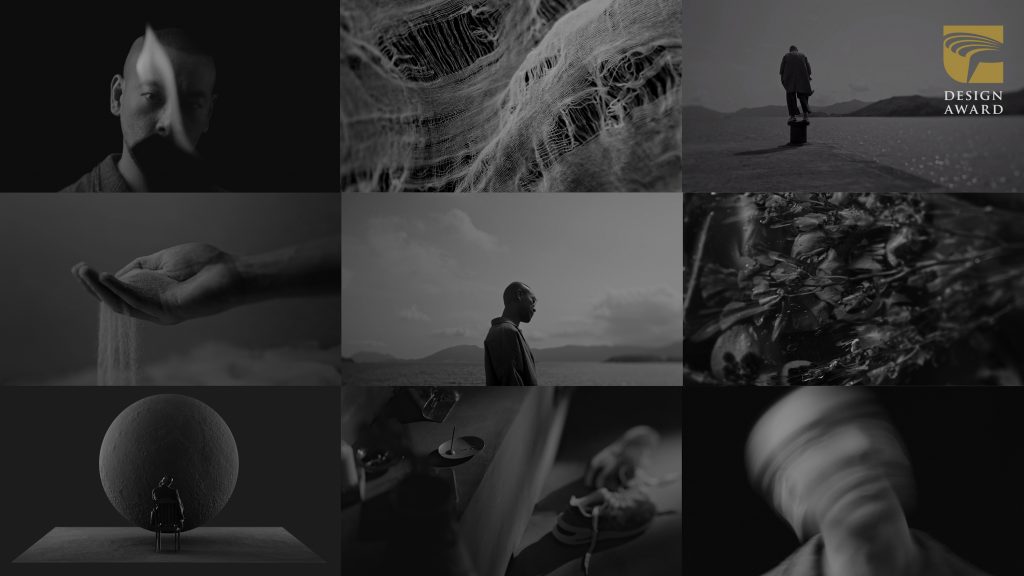 4. New Balance – "Grey is ______"
Category: Communication Design
Country/region: Hong Kong
Design Company: nocompany (Hong Kong)
Client: New Balance Hong Kong
New Balance—"Grey is ______" promotional video captures an independent creator Juno Mak's thoughts on the philosophy and aesthetics behind the color grey, echoing the brand's most special gray series to celebrate its event "Grey Day." Though monotone, the video exudes a distinct visual tension in just a single color.
5. PANDAID
Category: Communication Design
Country/region: Japan
Design Company: NOSIGNER (Japan)
PANDAID is a non-profit website aimed at collecting scientific information on the prevention of COVID-19. More than 300 volunteers with various specialties, including doctors, have volunteered to run the site, which is currently available in six languages. It keeps making its own infographics and posters as needed to deliver intuitive content that the public can easily understand. The posters created to communicate the importance of "social distance" have been shared by more than 10,000 people on social media and helped give birth to a united movement to combat infectious diseases using the strength of design.
6. Living in the Mountain
Category: Spatial Design
Country/region: Taiwan
Design Company: Soar Design Studio (Taiwan)
Client: Private House
In Taiwan, weather in the mountainous areas is mostly humid and capricious. The design team intends to solve these problems by leveraging interior designs. Therefore, this project drew its inspiration from the concepts of transparency and crevices, not just to bring mountain views indoors, but let the sunlight and air naturally flow throughout the comfortable living space, creating a carefree lifestyle in the mountains.
7. Choui Fong Tea Café 2
Category: Spatial Design
Country/region: Thailand
Design Company: IDIN Architects (Thailand)
Client: Choui Fong plantation (Thailand)
Inspired by the design of an observation deck, Choui Fong Tea Café 2 is a single story rectangular structure divided into areas according to the terrain, giving visitors a breathtaking view of Choui Fong plantation. The cafe allows all visitors to access a panoramic view and close to the natural landscape. The dining area is split into several steps, plus extended ramp for universal design, following the land contour allow customers from every seat to have a view at a different eye level. The stone covered skylights are created to bring the light inside and come up with various volume ceiling for dining area and tree courtyard, whereas the roof forms were designed blending along to the nature outside.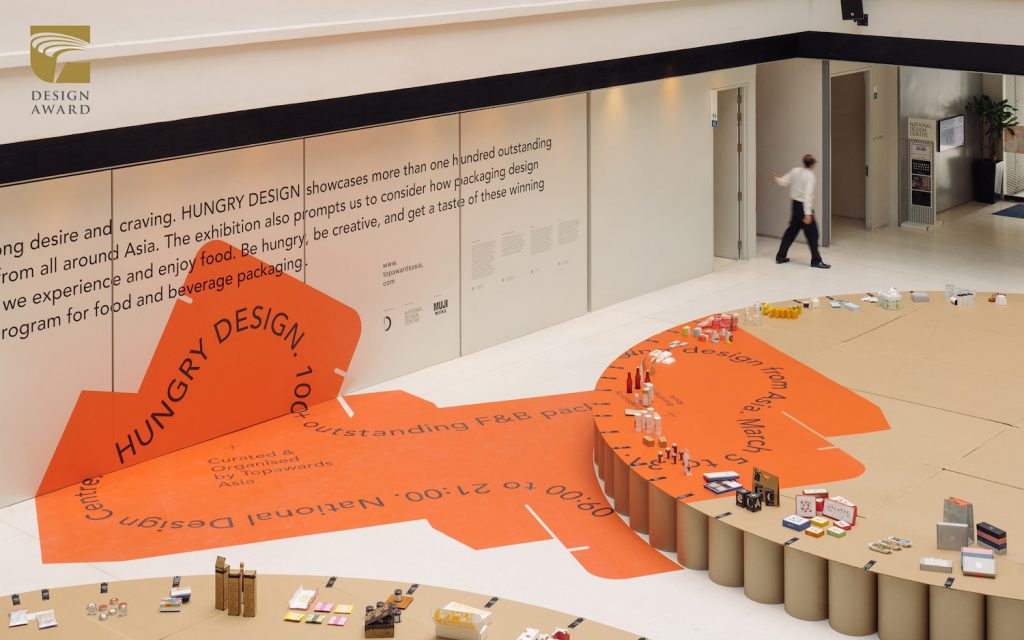 8. Hungry Design
Category: Spatial Design
Country/region: Singapore
Design Company: Studio Roots (Singapore)
Client: Topawards Asia (Japan)
"Hungry Design" featured more than 100 unique entries from Topawards Asia's list of outstanding food packaging designs. For the exhibition space, the design team likened approaching the exhibits to coming to a delectable feast round a large dining table, made with upcycled carton boxes – an essential but overlooked component of the food delivery process. The exhibits were arranged as a buffet of curious objects that invite one to stop at any point that interests them. The tables complemented the exhibition graphics that dynamically interact with the surfaces in the space.
9. ○The Loop – Circular Design Exhibition
Category: Integration Design
Country/region: Taiwan
Applicant Company: Spring Pool Glass Industrial Co., Ltd. (Taiwan)
Design Company: JOE FANG STUDIO (Taiwan)
Client: Taiwan Design Research Institute (Taiwan)
The exhibition combines craft with technology to present the many forms of glass and utilizes differing sensory experiences to guide viewers to question, ponder, and explore the different possibilities of integrating circular design into everyday life.
Final Selection Jury Comments
In regard to this year's selection process, Japanese graphic design master Taku Satoh was impressed by the standard of the designs in the communication design category, which has made competition fierce. His main considerations when judging focused on whether or not the design's viewpoint, uniqueness, or quality struck him as particularly interesting. British industrial design maestro Tom Dixon said he admired the low key, human and less masculine technical design especially, and there are some entries really impressed him with the solution.
The renowned creative in Asia, Johnason Lo, founder of JL Design, stated that this year's designs are both varied and impressive. When judging, his main criteria were whether or not the designs brought brand new viewpoints to the discussion and whether they came up with completely original thought processes and visions when for problem solving; designs with these attributes especially caught his attention.
Kung Shu-chang, professor at National Yang Ming Chiao Tung University's Graduate Institute of Architecture, pointed out the overall maturity of the designs in the spatial design category, which made judging quite challenging. He was glad to see that many of the shortlisted designs did not merely focus on the space itself, but instead additionally considered the existing environment and architecture, and even expanded their reflections to encompass social and educational issues.
Golden Pin Concept Design Award 2021
This year's final selection for the Golden Pin Concept Design Award was held online on September 14 and 15. Participants were able to personally present their own design proposals to earn the chance to stand out among the rest. The panel of judges raised incisive questions about their proposals and provided the participants with guidance and suggestions for improvement, sparking an exchange of different ideas. After multiple rounds of intense deliberation, the panel of judges ultimately selected seven of the 45 projects that had earned a Design Mark for the final selection shortlist. Five of the seven shortlisted projects are from Taiwan, whereas the remaining two are from Japan and India.
The Highlights of the Finalists for the Best Concept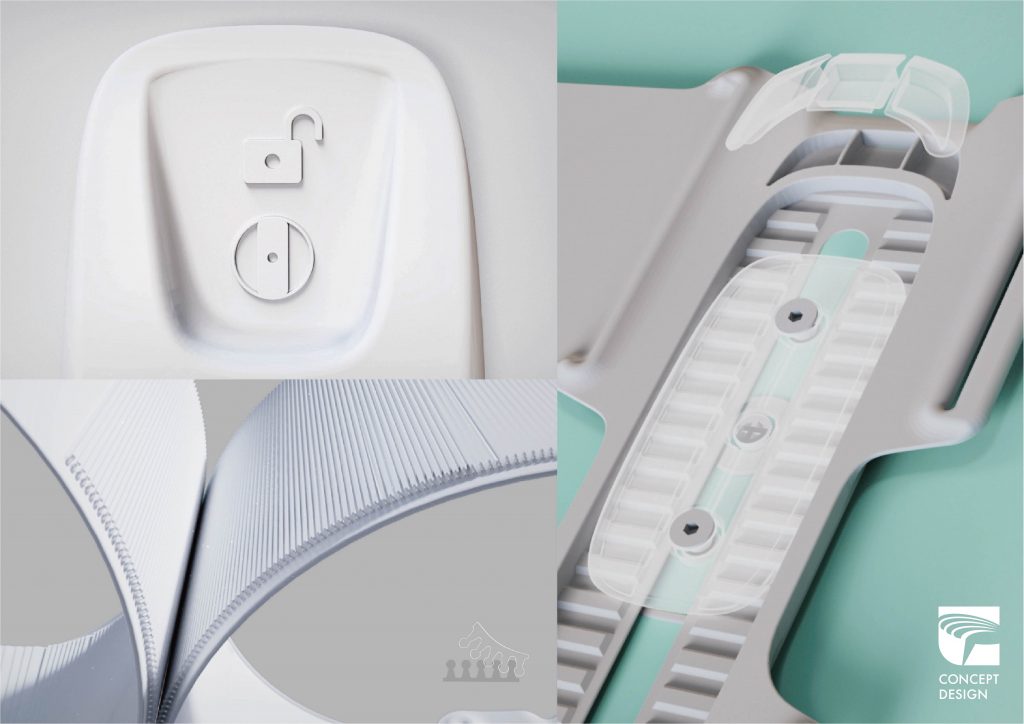 1. Restraint Assistive Device
Category: Product Design
Country/region: Taiwan
Designer(s): Fang-Rou Xi, Zih-Yi Li, Xin-Pin Lai

The Restraint Assistive Device is designed to be used by the elderly with dementia, people with disabilities, and patients. It helps prevent injuries caused by pulling on medical tubing if the patient falls unconscious or is unable to communicate. While providing protective restraint, the device also offers differing degrees of range of motion. With a gently flexible and humanized design, this device helps to maintain the dignity of the user.
2. The Stormwater Membrane System
Category: Spatial Design
Country/region: Taiwan
Designer(s): Han-Yu Lai
The Stormwater Membrane System is works by using multiple rainwater harvesters placed on the facades of buildings along with permeable water-collecting bricks on the ground surface. The goal of the project is to increase the amount of rainwater harvested and filter it for use in irrigation and for home use, thus helping cities to make better use of their natural water resources.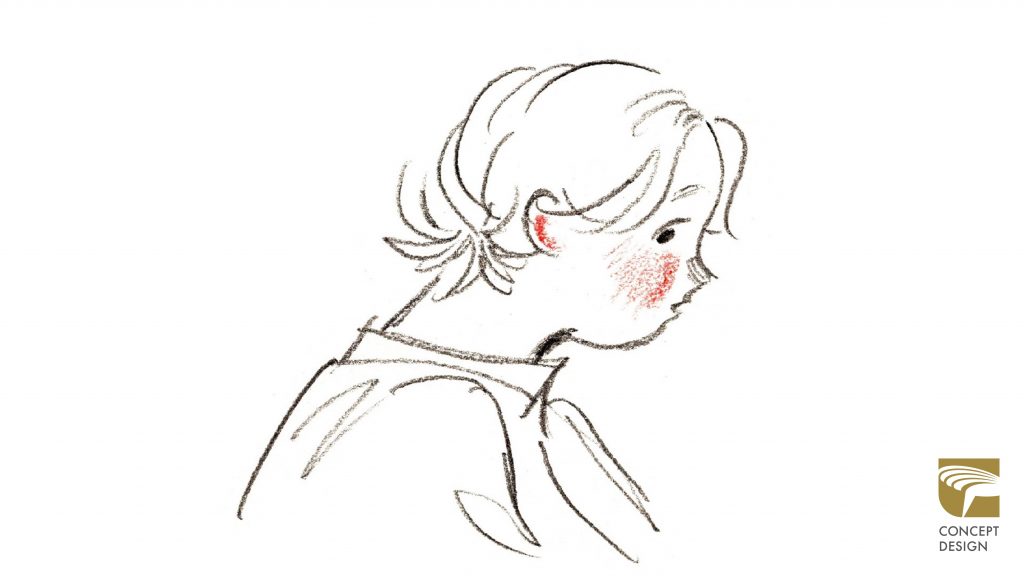 3. The mark of Emi
Category: Communication Design
Country/region: Japan
Designer(s): Momoka Furukawahara
The author of the animation "The mark of Emi" drew inspiration from her own bitter memories of adolescence. The animation uses simple pencil-sketching and negative space to conjure up a minimalistic image of a teenage girl. The girl describes memories of sexual awakening and the complex emotions of adolescence. Though simple in its presentation, the animation overflows with emotion, and serves as an inspiration for people to reflect upon themselves.
Final Selection Jury Comments
Judge Liza Chong pointed out that on the whole, this year's shortlisted designs addressed environmental issues, climate change, and medical care in the future. Grounded in solid research, the projects provided novel and interesting solutions to these issues. Chong was pleasantly surprised by the young designers' willingness to take on these urgent challenges.
Wu Jian, CEO of the Haier Group's Innovative Design Center, noted that when judging conceptual design, he is more interested in the unique creative thoughts behind the designs and their view of the future, as conceptual design represents the hopes and dreams people have for the future. Conceptual design should be conceived with the future in mind to provide exploratory directions and guidance for the businesses and the design industry.
As for advice for future participants, Shi-Guo Han, Director of Design at Dot Design hopes that in addition to coming up with bold proposals for designs, designers should use their spare to time to think about how to realize their designs. Planning out a blueprint for a future design provides a clearer picture and is more convincing to the judges. Jia-Zhang Yang, Design Director of Creativity at What, mentioned that as cross-disciplinary collaboration has become more prevalent, there are often multiple solutions available to problems. If designers are able to actually recruit help or resources from different areas of expertise, they will be able to make their design proposals stand out.
Best Design winners will be revealed at the award ceremony
The Best Design winners for the 2021 Golden Pin Design Award and Golden Pin Concept Design Award will be revealed at the award ceremony held in Taipei on December 4th. The awards organizer will also be awarding the Golden Pin Design Award's Special Annual Award for Social Design and for Circular Design to encourage more designers and businesses to take the lead in pushing for social innovation and contributing to a sustainable circular economy.
The Golden Pin Concept Design Award will give out three Best Design Awards, with each recipient receiving a cash prize of NT$ 400,000. Furthermore, in collaboration with the Farglory Foundation, this year's Golden Pin Concept Design Award will be awarding the Special Annual Award "The Farglory Award." The recipient will receive a cash prize of NT$ 200,000 to support the designer's further design endeavors.
Follow this link for the full list of 2021 Finalists: Golden Pin Finalist
For the latest news on the two Awards, please visit the official website
(goldenpin.org.tw) and follow us on social media.
---
About the Golden Pin Design Award Group
The annual Golden Pin Design Award is the longest-running international design award that celebrates products or projects expressly created for Chinese-speaking communities, offering entrants an unprecedented opportunity to prove their prowess in the world's largest market.
The Golden Pin Design Award Group is comprised of two international awards — the Golden Pin Design Award, the Golden Pin Concept Design Award — and the Young Pin Design Award for students in Taiwan.
The Golden Pin Design Award Group is executed by the Taiwan Design Research Institute and organized by the Industrial Development Bureau, Ministry of Economic Affairs. The Ministry of Economic Affairs acts in an advisory capacity.
For the latest news on the Golden Pin Design Award, visit:
Official Website: Goldenpin.org.tw
Facebook: GoldenPinDesign
Instagram: GoldenPinDesign
YouTube: GoldenPinDesign
Weibo: GoldenPinDesign
WeChat: 金点设计奖
International Media Enquiries
Golden Pin Design Award Team
Taiwan Design Research Institute (TDRI)
Wendy Wen, Press Coordinator
press.gpaward@tdri.org.tw