Rai Wang, otherwise known as Raimochi on Instagram, is an illustrator and painter based in Taiwan. Known for her unique and cute illustration style, the young artist expresses herself through her work and animal head characters who personify all that's good in their world. Equipped with a strong sense of motivation, she's ready to show the audience what she's made of and what her dream world is all about.
Q: Could you give us a little back story on your creative journey so far?
A: I've always been a '3-minute passion' kind of person but painting is the only interest that I never give up halfway on. Since junior high, I have met people who paint ACG (Anime, Comic and Games) artwork on the internet. Most of the communication and understanding of paintings come from drawing chatrooms and forums on the Internet rather than from school or family. And because of the ACG circle, I've come to realise not everyone will come around to my illustrations so soon, but I like my own illustration style so I will continue to paint like this. By the way, during high school and university, my major was in visual communication design ,so the knowledge and skills I learned from that has been helpful for my painting and illustration.
Q: From where do you draw inspiration for your work?
A: I'm mostly inspired by daily life or something interesting I see on Instagram and Facebook. I also get inspiration from scenes I imagine in my head when I listen to songs or read novels and even from the things I see in my dreams.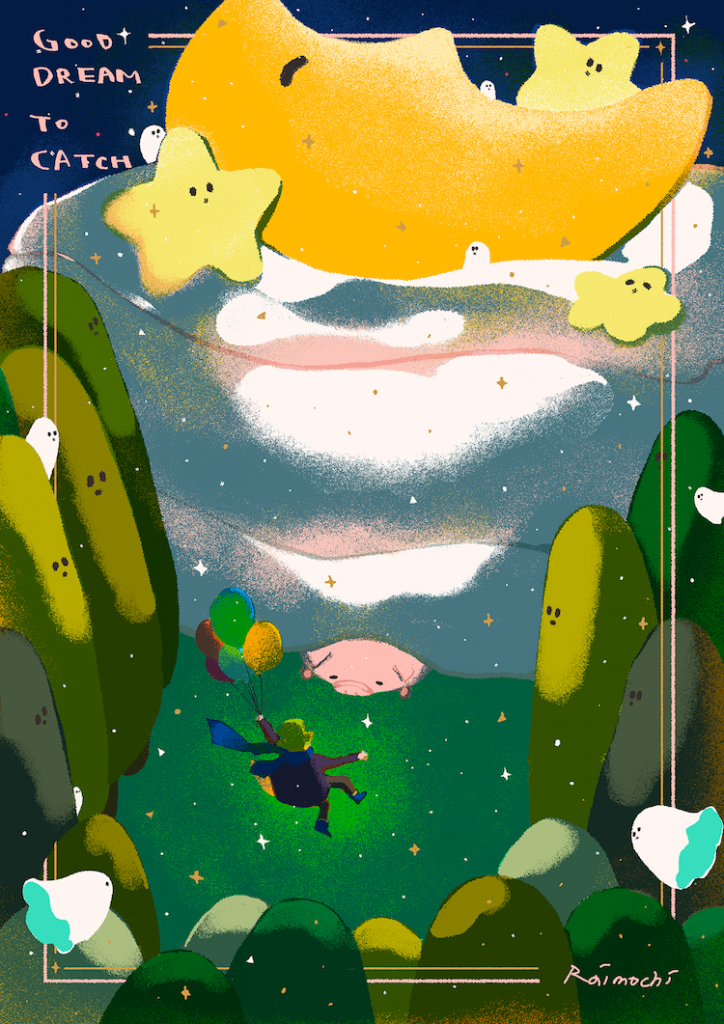 Q: How do you keep yourself motivated when you've hit a rough bump in the creative process?
A: I will put those difficulties behind me first and just do something else. I used to be more active in dealing with difficulties but now I just feel exhausted after work, so I don't want to force myself to get over a creative bottleneck. I would rather take care of my own mood and life before I start to paint. The ability to be creative is a pleasant feeling for me, but I don't want to get tired of it or feel unpleasant because of difficulties. The key to motivation is not to deliberately ask yourself to be motivated and just let everything go with the flow. That way, it will be easier to break through it, but maybe this is only applicable to me.
Q: There are several reoccurring characters such as the tabby cat, pink rabbit and brown bear that seem to be present in a lot of your work. What was the idea behind those characters?
A: At first, the animal head characters only consisted of the bear, Kumakichi and the rabbit, Usami. They were originally personifications of the dolls I published in a zine. I added the cat, Nekota, two years later. I didn't put much thought when I first created them. I just used them as characters to balance out or fill up a composition of a picture. Another reason is that I actually don't like to paint people's faces so the animal heads feel very stress-relieving when I paint them. Soon, they became characters that often appeared in my illustrations.
As time passed, I called these characters "indifferent teenagers". On the whole, they are indifferent to the world. I think their setting is probably related to my own personality. They are not real-world characters, so no matter what happens it doesn't matter. The rules of gender, morality, law, taboos, interpersonal relationships, feelings, and face of the world can all be ignored. I want to live in such a world but unfortunately I can't, so I just let them replace me, living a more interesting life.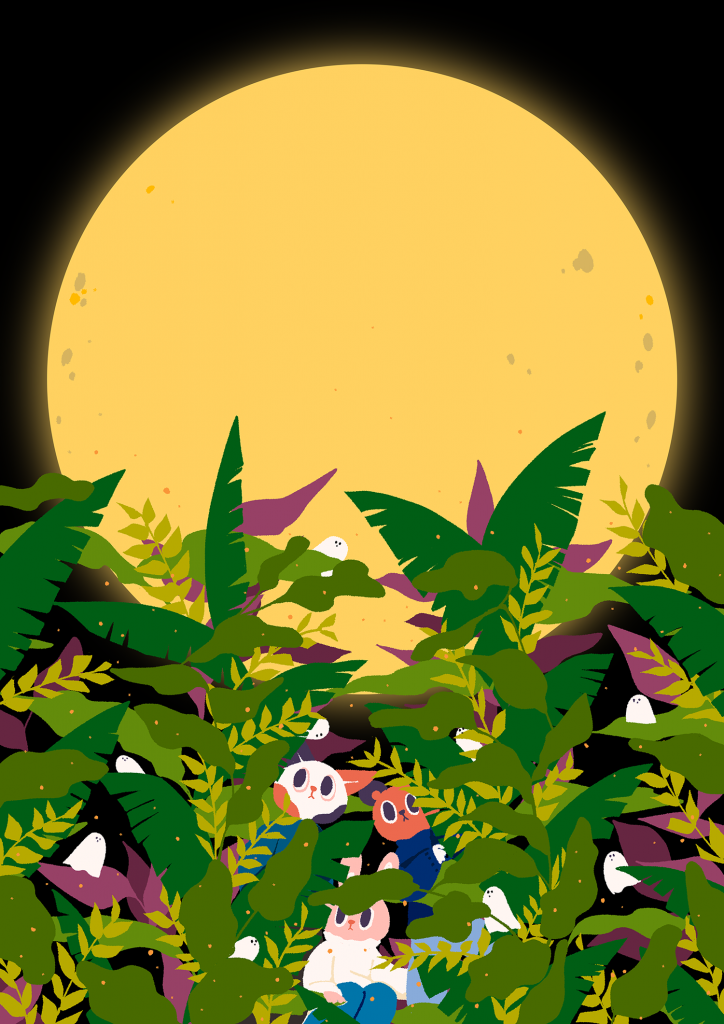 Q: On average, how long does it usually take you to complete a project?
A: It depends but most of my A3-sized illustrations take about 3 to 6 hours each.
Q: What do you like about the world of illustration?
A: Unlike animation or comics, I think illustration is a "silent" form of communication. Without dynamic sound effects, it doesn't particularly match the text but it still can convey your ideas to the audience through its pictures and details. To me, this is the most interesting part about the illustration world.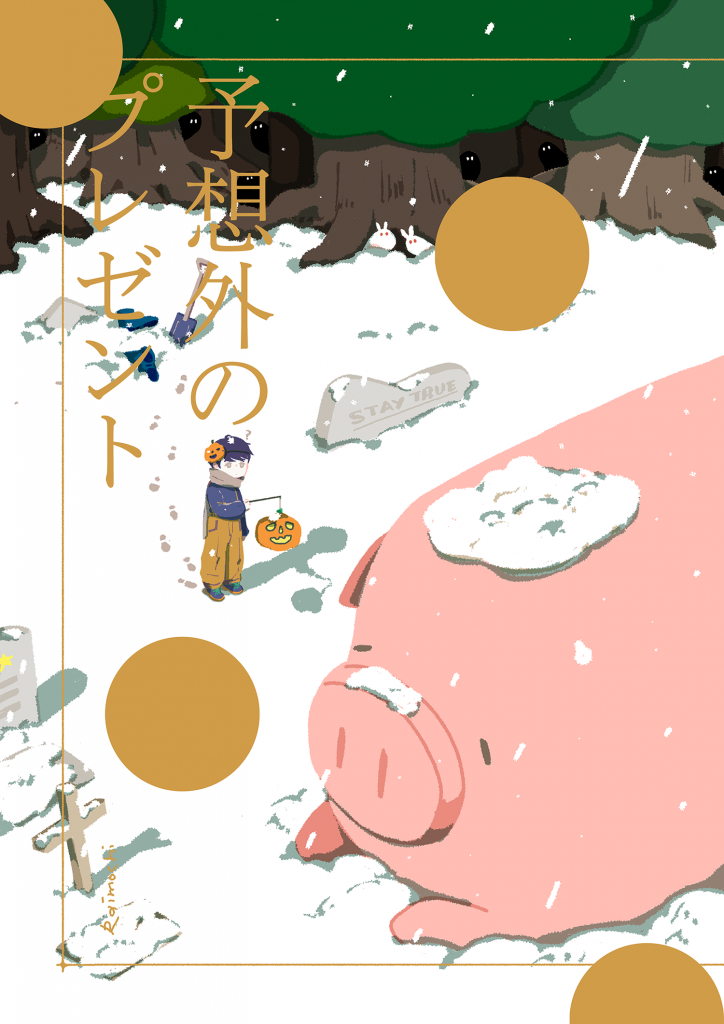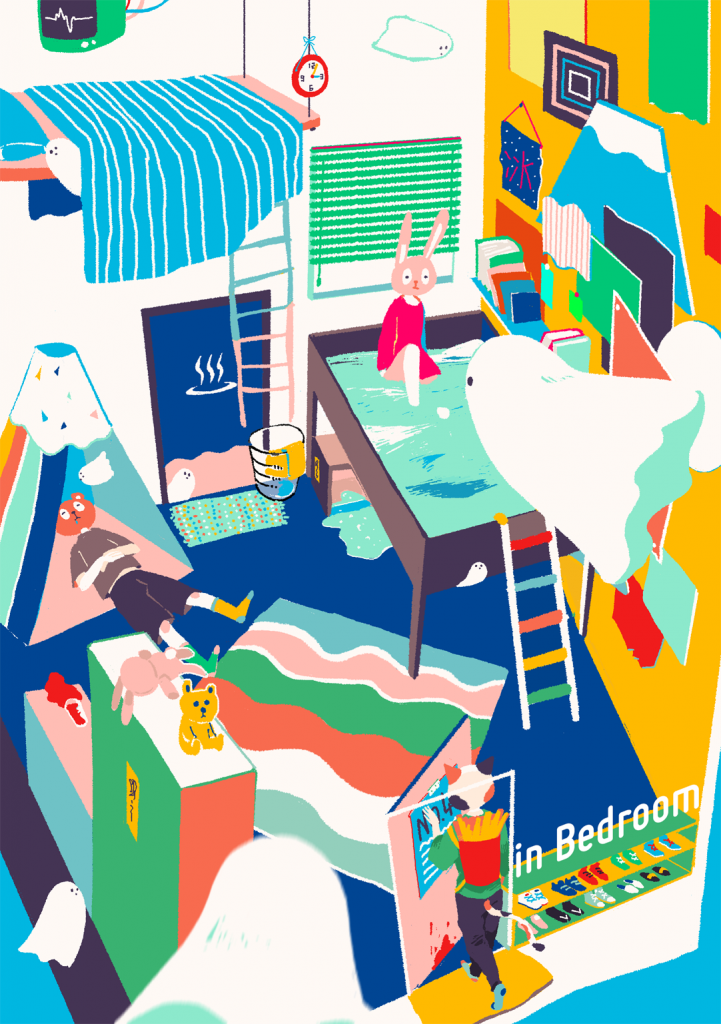 Good things are meant to be shared. 😉 To see more of Rai's work, check out the links below!
Website: raimochi
Behance: Rai Wang
Facebook: Raimochi
Instagram: raimochi