For this week's feature, we interviewed
O.OO Risograph & Design ROOM.
Taipei-based design studio O.OO is formed by two graphic designers. They are dedicated to create designs that are more experimental with the use of Risograph printing technology. The Risograph printing technology has become one of their significant characteristics.
Over the past three years, their works were selected as Excellent Work by TDC New York and Tokyo, and were featured in popular design publications such as Victionary, BranD. The Imperfection Booklets by O.OO was also voted as the Top 25 Graphic Design of 2016 in It's Nice That.
In addition to graphic design and Risograph printing, O.OO will create new works and projects from time to time to influence and inspire the design circle in the near future.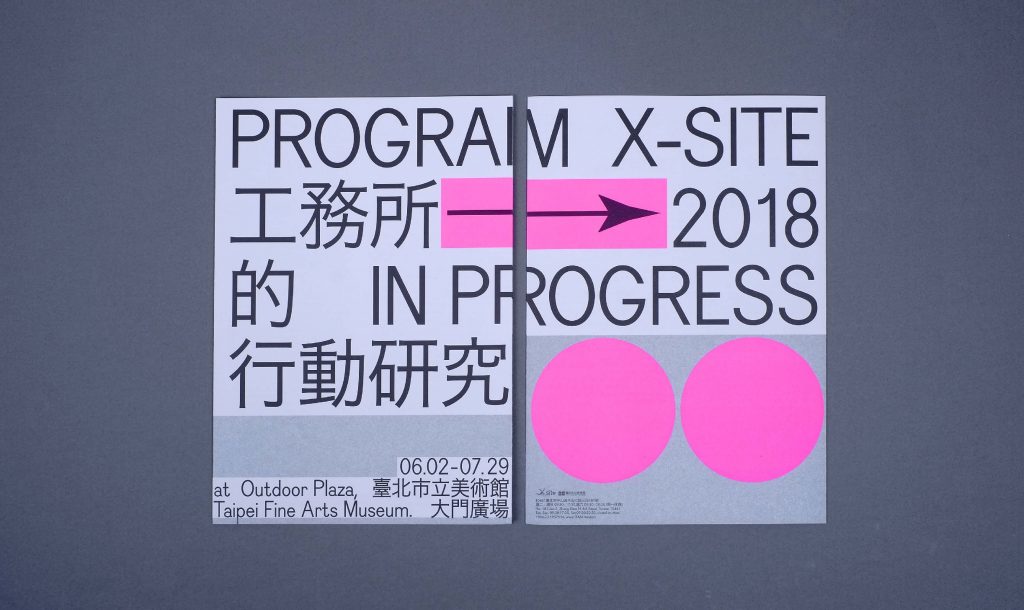 PROGRAM X-SITE 2018 Exhibition VI for Taipei Fine Arts Museum by O.OO
Q: Risograph printing is one of your brand's special characteristic. Why did you choose to use this method for your works?
A: The texture and colour of Risograph printing are very endearing. Besides, it is very convenient in terms of output – it allows us to test out different printing effects quickly. Not to mention, Risograph printing is unpredictable, so it always keeps us on the edge of our seats until we see the end product.
Q: What does "print" mean to you?
A: To us, "print" is a kind of media. Just like painting, we can choose to paint with different materials, if used appropriately, it can add impact to the work.
Q: The finished prints that you handle all have a unique taste and character. Among these special and bold prints, which one is the most memorable work and why?
A: It's our latest project, a music album design for LOVELY SUNDAY by The Chair. Our goal this year is to promote Risograph printing as a part of everyday life and not just a print product. In the past, Risograph printing is commonly seen as an "underground" technique and is only produced in small amounts like a zine. However, through this album, we were able to show everyone the exact opposite by largely producing it in an industrial way. The consumers in the market could acknowledge a wider possibility and more combinations of different materials. The entire process of design and production for this album had left a deep impression on us.

LOVELY SUNDAY by The Chairs music album designed by O.OO
Q: You are also well-known for the use of vibrant colour combinations. How do you select the colours for your print?
A: We don't have a particular way of selecting the colours, we mainly select them according to the design's requirements. Also, we constantly put different colour combinations to test in order to find the perfect match.
Q: What is the biggest struggle at work and how did you overcome it?
A: Most of the difficulties we encountered were due to limitations from some clients. When designing, we tend to struggle with making the final decision as we have high standards for our works. Since we have a deadline, we will strive to deliver the best work for our clients in the given time.

Imperfection booklets by O.OO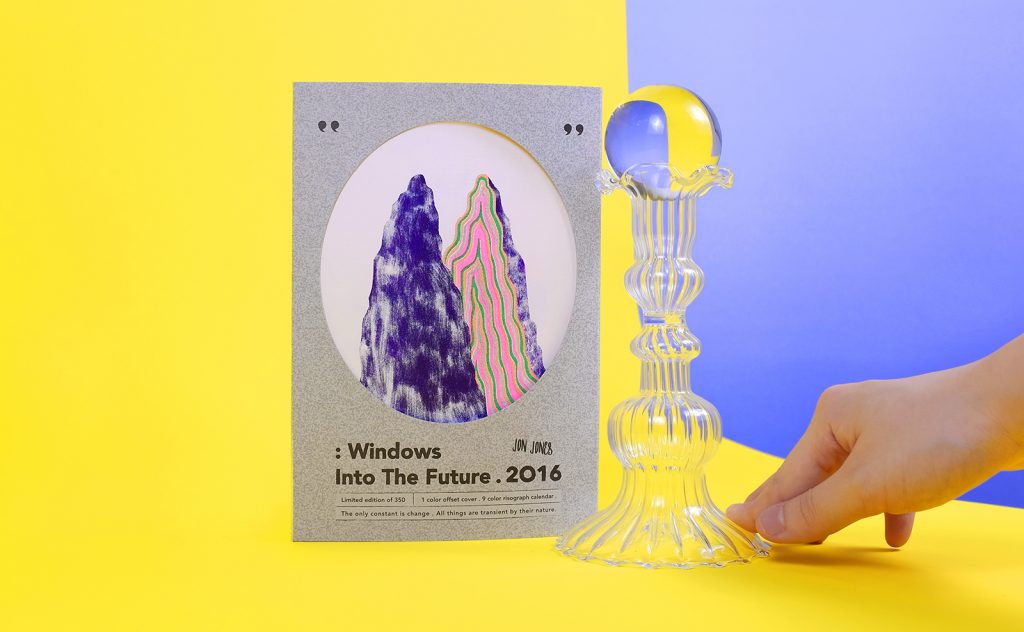 Windows into the future 2016 risograph calendar by O.OO

LOVELY SUNDAY by The Chairs designed by O.OO

IRMA BOOM BOOK Exhibition Visual by O.OO
Good things are meant to be shared. 😉 Check out the links below!
O.OO Design & Risograph ROOM Official Website
O.OO Design & Risograph ROOM Behance
O.OO Design & Risograph ROOM Instagram
O.OO Design & Risograph ROOM Facebook