No stranger to fashion events, Eleen Tan has been actively commissioned by numerous esteemed brands—Dior, Mont Blanc and Salvatore Ferragamo just to name a few—to do sketches and live drawing during their events and has worked with leading fashion magazines.
Hailing from Penang, Eleen started her artistic journey at The One Academy majoring in illustration. She later furthered her studies in the UK where she received her BA (Hons) in Visual Communication and MA in Visual Communication with Distinction, majoring in Fashion Illustration at Birmingham City University (BCU).
On usual days, she is the Programme Coordinator of BA (Hons) Fashion Marketing at First City University College.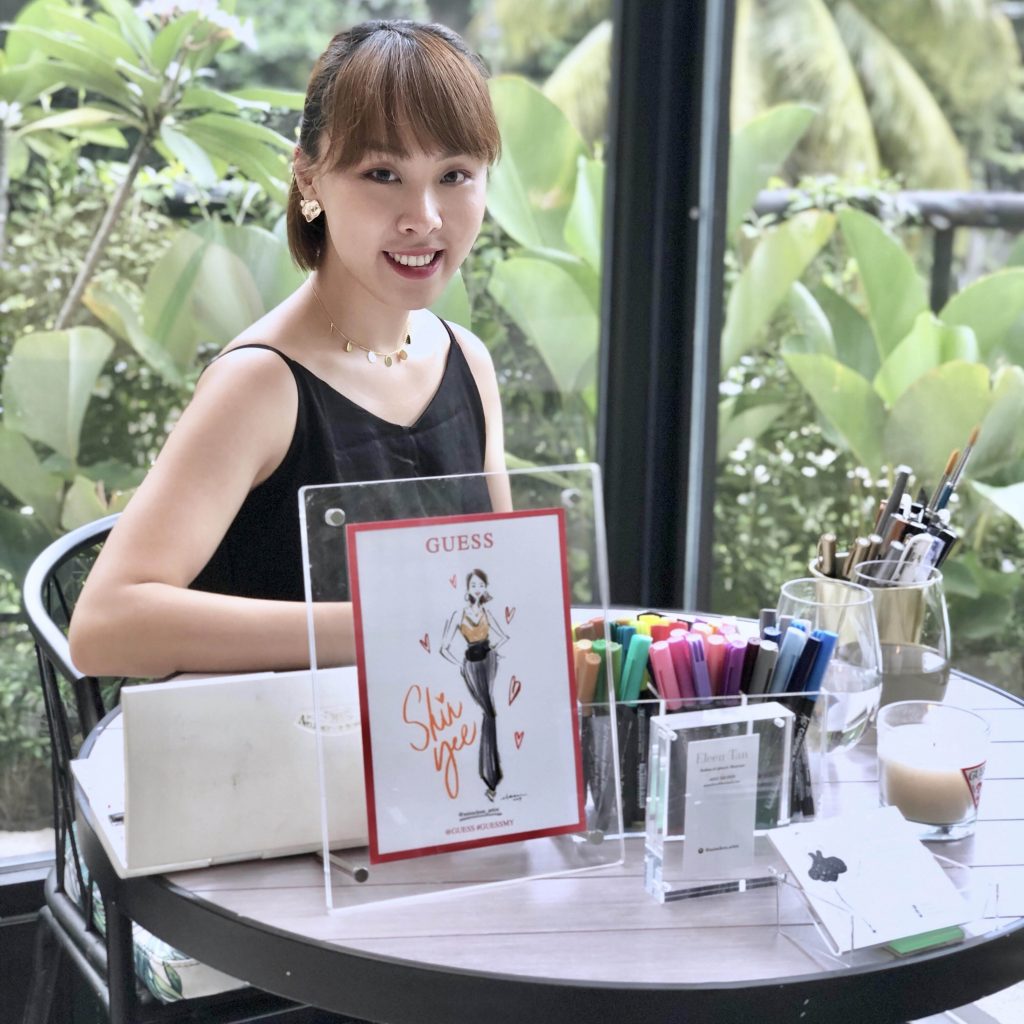 Q: How would you describe your illustration style?
A: Unabashedly feminine with dramatic billows of fashionable outfits and hair, accompanied with a tall, slender and elongated body.
Q: Where do you normally go for inspiration?
A: You can't deny the amount of information made available online in this digital era. We can simply get inspired by browsing on the internet, such as fashion and trend websites, online fashion shows, Pinterest, or social media platforms such as Facebook and Instagram, etc. I'm also inspired by things like movies, visiting places, and talking to friends. I am inspired by everything; whatever I see and feel, my experiences and also my current situation. As an artist, it is important not to limit ourselves and be open-minded to getting inspired always.

Q: You are also a lecturer teaching illustration. What has been the most rewarding part of this experience?
A: I think the most rewarding part of this experience is to see my students' transformation – from a pure naive art and design student to a professional designer in the industry.
Q: Does your illustration style evolve according to the times and personal experiences? In other words, do ideas come to you naturally?
A: I think yes, with big THANK YOU to technology. Fashion illustration served as an efficient means of fashion design and communication hence, it cannot be separated from technology. As a contemporary fashion illustrator, I have to be sensitive towards the trends in the industry and constantly update myself with the latest of information.
Q: What advice would you give to someone interested in becoming a fashion illustrator?
A: Being a fashion Illustrator is not just about looking cool and glamorous. There's a price you have to pay by putting a lot of hard work and effort into improving your drawing skills (it is very important especially when it comes to live events). The human figure and portrait drawing are generally the hardest ideas to illustrate. In fashion illustration, it's very important to have the experience of gesture drawing or painting the body in motion. Your illustration is what makes you stand out among others.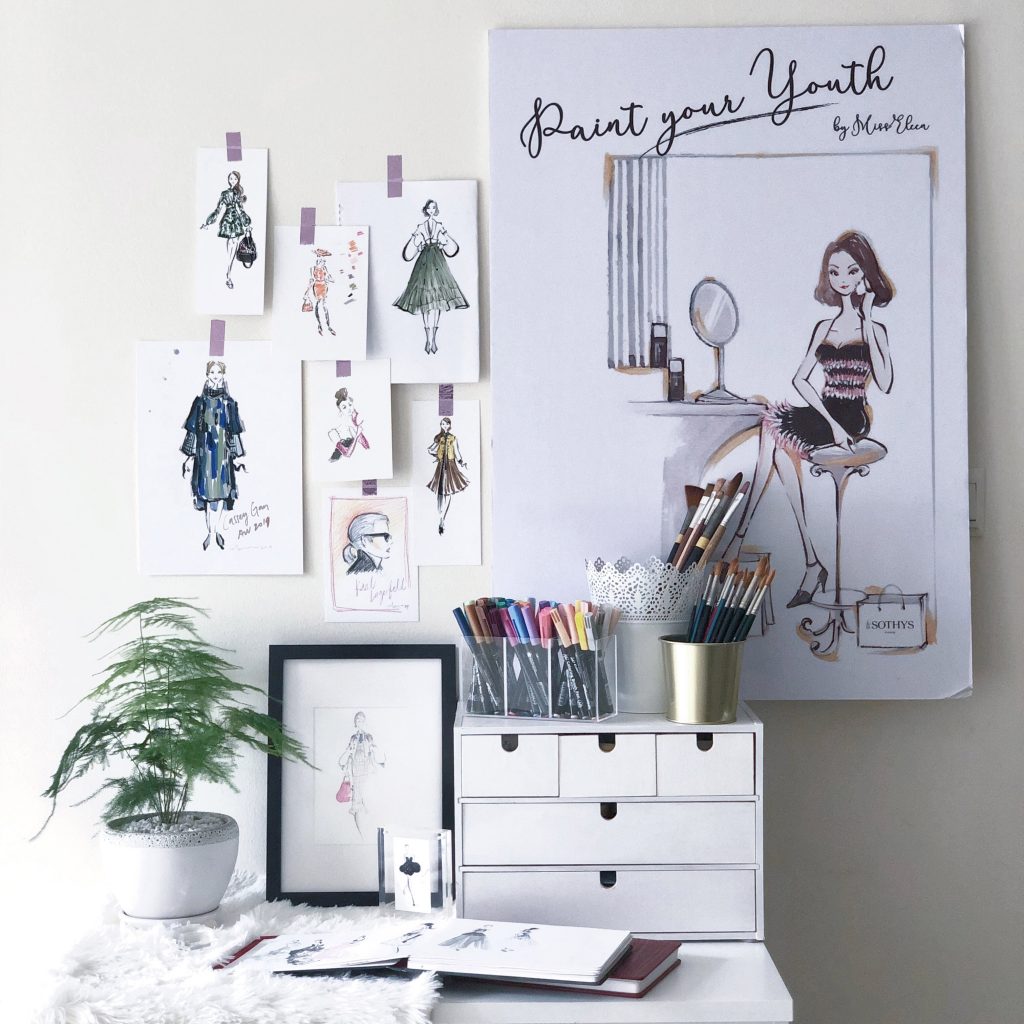 Q: What is the one thing you know now that you wished you knew when first starting out as an illustrator?
A: For some people, developing a personal unique drawing style will come quickly and naturally. While for others, like me for example, it can take a lot of time (like almost forever) and experimentation. Who knows? You might discover you have more than one style. Stick with the process and practice. You might get frustrated and want to give up but don't rush into it. Over time you will surely see results and achieve your desired outcome.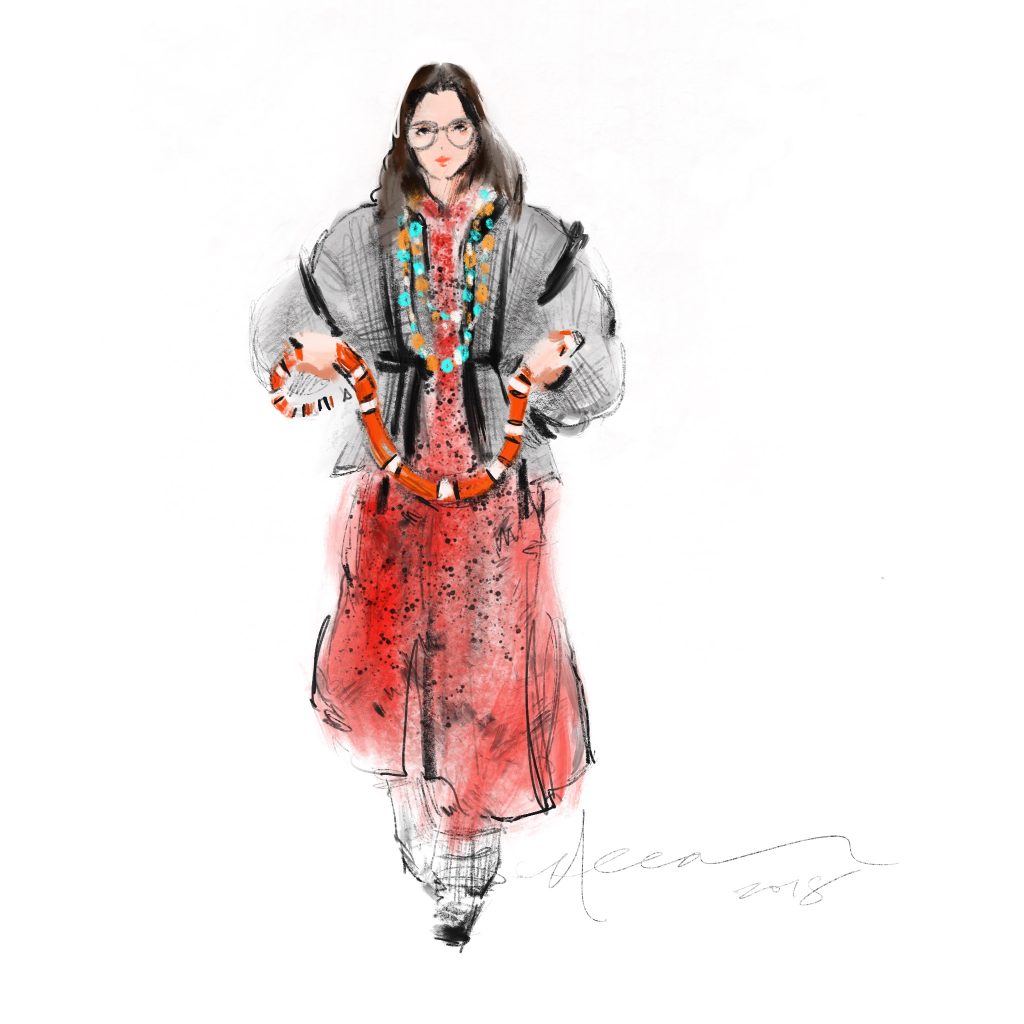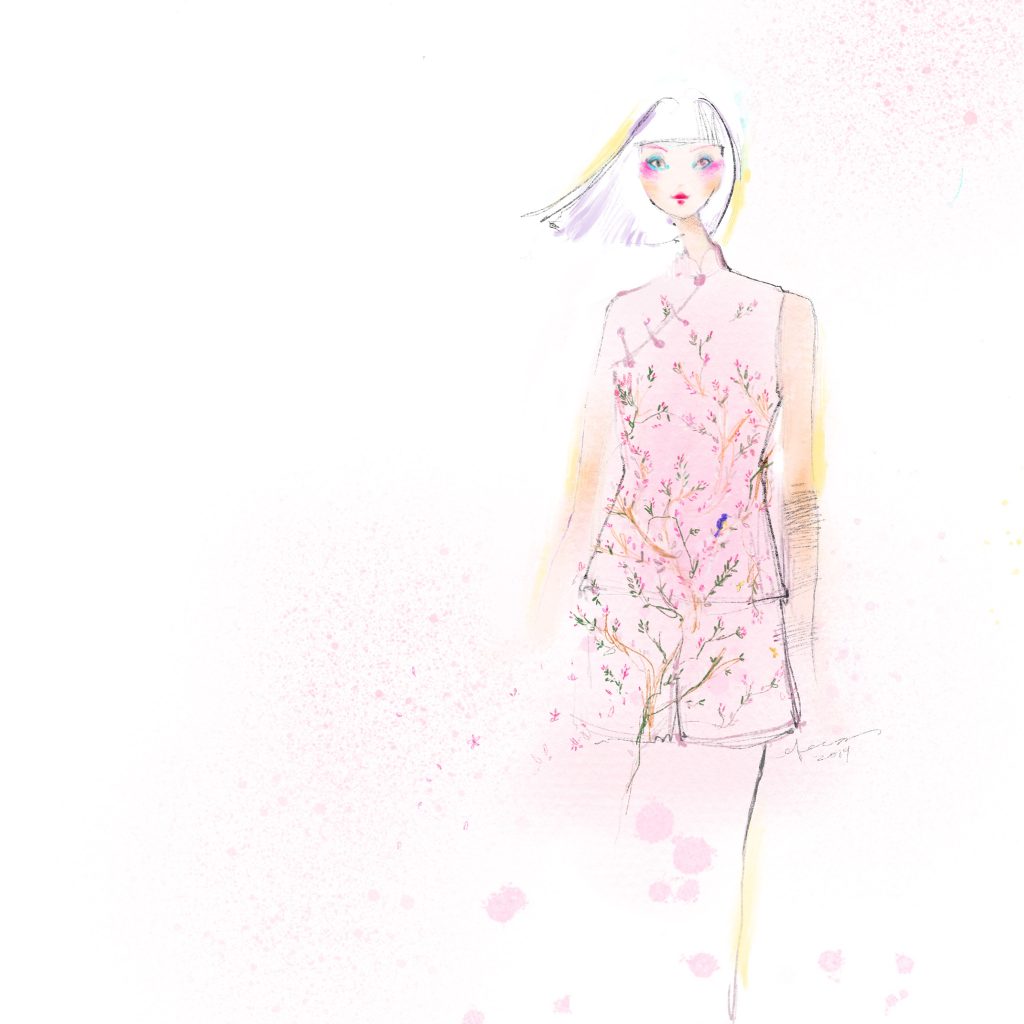 Good things are meant to be shared. 😉 To see more of Eleen's work, check out the links below!
Behance: Eleen Tan
Facebook: Misseleen
Instagram: misseleen_artist