Doing illustration and loving it is no easy matter. Something natural and free like taking up a pencil and drawing on paper what comes to mind at the moment actually takes a lot of focus, heart and determination to accomplish. As someone who works in an array of styles and techniques, freelance illustrator Anne Quadflieg has got this covered.
Currently residing in Hamburg, Sternschanze, Anne has made quite a name for herself, attracting the attention of clientele such as magazines and papers, as well as agencies. From watercolour and crayon illustrations to drawing with pencil or digitally, she is fine with the fact that she can´t offer just one illustration style but has to do way more to keep herself satisfied, which certainly has helped her go a long way.
Q: How much of your personality is reflected in your work?
A: A lot, I'd say! With every little detail that you illustrate – be it a chair, a leaf, or a teapot – you get to decide how exactly you want this object to look like. So, it's a very individual thing. There is not just one way to draw something. Also, when friends I have known for a long time come across a recent drawing of mine, they often say they immediately recognised it was from me.
Q: How do you come up with new ideas? Can you walk us through the process?
A: It is very diverse, but visiting contemporary art galleries always inspires me. Also, when I am working on a project the ideas start flowing in once I start to scribble down what I have in mind. This is still the best way for me because afterwards, I have this little pool of ideas where I can pick out the good ones and develop them into real illustrations.
Q: What has been your favourite project so far?
A: It would be difficult to decide on just one thing. Definitely, a personal highlight was creating a mural at Millerntor Gallery in Hamburg. I really like drawing on a big scale and with this project, I was completely free in what it should contain. So, I chose an underwater theme with a lot of sea animals. I was very happy with the result!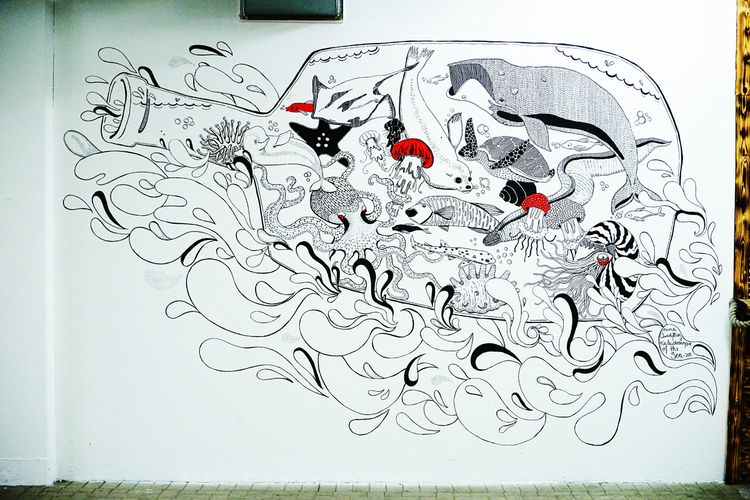 Q: What do you think makes a good illustrator?
A: It's a combination of things. Not only do you have to be good at what you're doing, but you also have to get it out into the world. Last but not least, you also have to stay on top of the less attractive things such as bookkeeping and taxes.
Q: What do you think is the most important skill any illustrator should possess?
A: As illustrators, we work for clients and to match someone else's ideas with a suitable vision of your own is crucial. Hence, listening and paying attention is a must among other competencies such as technical skills.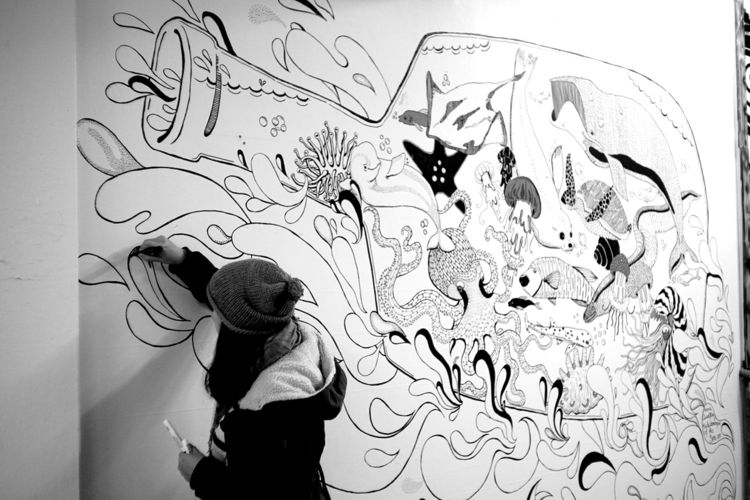 Q: Is there a project you currently have in store that you'd like to share with us?
A: Definitely! I just wrapped up my first art project. It's a display presentation, which explores the topic "Alga" in a pseudo-scientific way. The process of this exploration is depicted by the use of illustrations and drawings and also other artefacts, which is inspired by the work of artists such as Mark Dion and Candice Lin.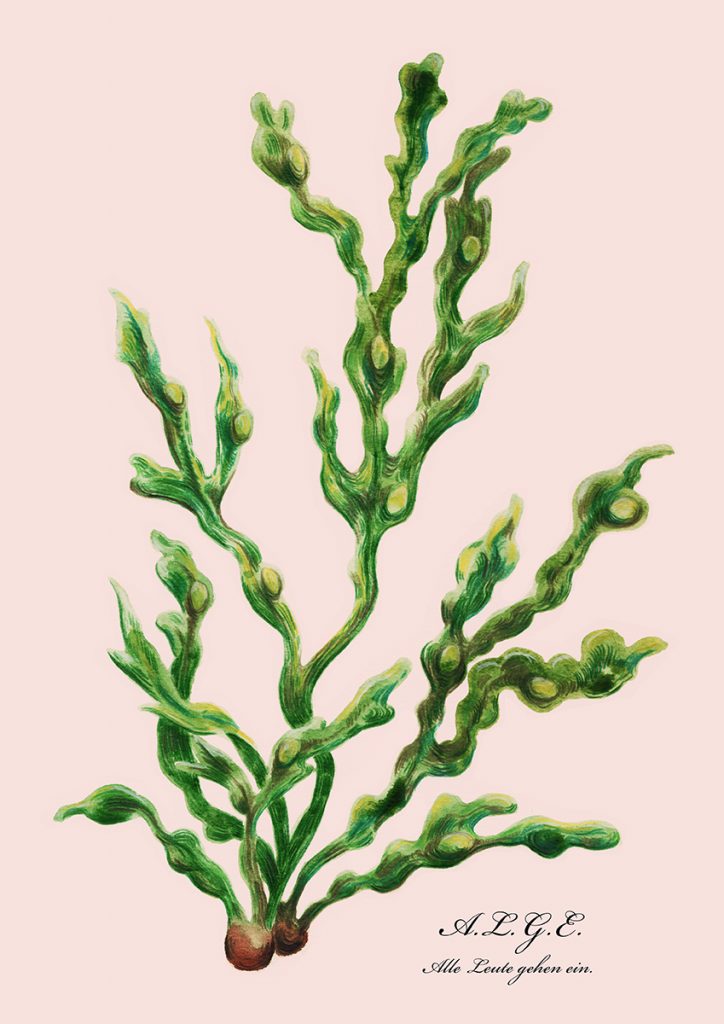 Good things are meant to be shared. 😉 To see more of Anne's work, check out the links below!
Website: Anne Quadflieg
Behance: Anne Quadflieg
Facebook: Anne Quadflieg Illustration
Instagram: Anne Quadflieg
Pinterest: Anne Quadflieg
LinkedIn: Anne Quadflieg
Society6: Anne Quadflieg